Dear reader,
Unfortunately we are forced to inform you that the Prague Strahov Cup will not take place.
Since the outbreak of the Corona virus we have followed the developments closely. For a long time we hoped that the event could take place. However, the outbreak has only worsened in recent months, resulting in the cancellation of the Prague Strahov Cup.
We are very sorry for you and our partners in the first place. We would have liked to offer you a challenging sports weekend. All clubs have been informed by now. If you still have questions, please contact your Euro-Sportring contact person.
Euro-Sportring thanks you for your trust, supporting messages and understanding. We will make sure that in 2021 there will be a new tournament program ready for you.
See you at one of our Euro-Sportring tournaments.
Rogier de Kreek | General Manager
Euro-Sportring introduces: The Euro-Sportring Match Schedule App

Download the app and see your match schedule, actual results, standings and the latest information about your tournament. Download here.

It will be great pleasure for us to welcome you in Prague on 6th edition of Prague Strahov Cup 2019. 100 teams from 10 European countries participated in the 2018 edition.
The tournament is held in several sport areas. One of them is located in Prague district Strahov which is famous thanks to the biggest stadium in world formerly for 240 000 spectators. There is training centre of AC Sparta Prague football club with 8 football pitches in these days. Four of the pitches Sparta provides for our tournament. 2 another tournament venue is located just next to the main stadium. Other tournament venues are Uhříněves and Střížkov
Arrival of the teams is expected on Friday since 10 AM, games will start on Saturday morning. The highlight of the tournament will be Sunday late afternoon, when the finals and prize giving ceremonies will take place. We prepare cups for the best 3 teams of each category, but every team will receive a memorial plaque, every player will get a medal and especially gain a lot of great memories :-)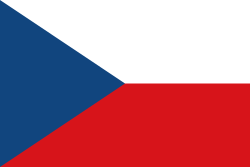 Jsme velmi rádi, že Vás můžeme přivítat na šestém ročníku pražského Strahov Cupu. V loňském roce se turnaje zúčastnilo přes 100 týmů z 10 evropských zemí.
Turnaj se bude odehrávat na několika místech. Jedním z nich je Spartakiádní stadion na Strahově, největší stadion světa s původní kapacitou 240 000 diváků. Dnes je zde tréninkové centrum AC Sparta Praha, která pro účely turnaje poskytne čtyři hřiště uvnitř areálu. Další hřiště se nachází poblíž Spartakiádního stadionu, zbylé zápasy se odehrají ve sportovních areálech Uhříněves a Střížkov.
V pátek očekáváme příjezd zahraničních týmů, samotný turnaj začne v sobotu dopoledne. V nedělním odpoledni bude turnaj zakončen během slavnostního ceremoniálu, při kterém budou také rozdány ceny za jednotlivé věkové kategorie – kromě pohárů pro 3 nejlepší týmy jsou připraveny pro všechny týmy památeční plakety. Každý hráč obdrží památeční medaili. Nejvíce snad však jak hráči tak jejich doprovod ocení skvělé zážitky a nová přátelství.

Ce sera un immense plaisir pour nous de vous accueillir à la 6 édition de la Prague Strahov Cup.
En 2019, on réunissait 11 nations.
Le tournoi se déroulera sur plusieurs sites. D'abord, le complexe de Strahov, le stade de football le plus grand au monde avec 240.000 places. Le second, le centre d'entrainement de Sparta Prague. On y jouera sur quelques terrains avoisinants. La troisième localité se trouve dans la partie occidentale de la ville.
L'accueil des équipes sera prevu à partir de 10.00 heures le vendredi. Le tournoi débutera le lendemain matin et se terminera dimanche en fin de journée. L'apothéose du programme suivra après les finales sous forme de cérémonie de cloture réunissant toutes les équipes en lice sur un seul site. Les 3 premiers de chaque catégorie seront officiellement récompensés, mais on reserve également des surprises pour chaque équipe, pour ne pas citer l'expérience inoubliable que les joueurs ramèneront chez eux à la maison!